What is Challenge Scholars?
For students in the graduating classes of 2020 through 2028, Challenge Scholars offers a way for families on Grand Rapids West Side to cover the costs of education after high school. Starting in 2020, students who stay on track and graduate from Union High School will attend college or technical training tuition-free.
Are you a Challenge Scholar?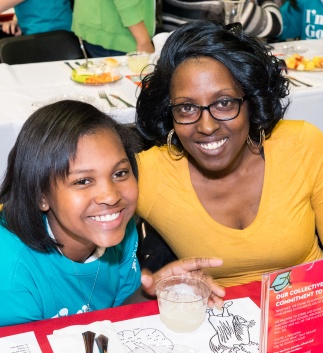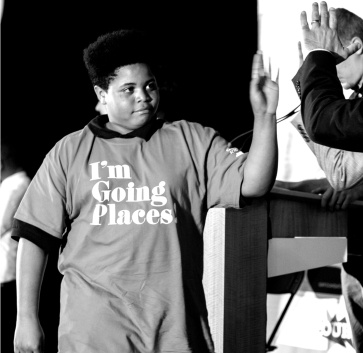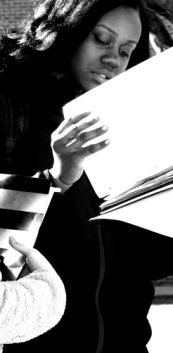 YOUR DREAM
We see families working hard to be successful and we want to do our part and help pay for college or technical training. Challenge Scholars is a way for you to make your dreams for your kids a reality by putting a college education within reach.

OUR PROMISE
You don't have to do it alone. Your community is all in. Challenge Scholars is funded by Grand Rapids Community Foundation and partners with Grand Rapids Public Schools and other organizations to guide you step by step.

DREAM FUND
The Challenge Scholars Dream Fund offers financial support to projects that help students feel motivated, be engaged in school and have great attendance.
Attendance
Students need to be in school every day, ready to learn. To be a Challenge Scholar, students need to maintain a 95% attendance rate—this means that students should not miss more than about 1 school day a month to stay on track.
Behavior
Challenge Scholars includes lots of experiences—field trips, summer activities, college visits and more. To get the most out of it, students need to do their best to make good choices and act like scholars. Behaviors that lead to expulsion are unacceptable.
Grades
Challenge Scholars work hard in school to get the grades to succeed. Not everyone will have straight A's, but we expect all students to do their best. The higher a student's GPA, the more college or training programs he/she will have to choose from.
We care about Challenge Scholars
"Challenge Scholars was the number one factor in sending my son to Westwood Middle School and now Union High School. It takes a huge load off of us and has really given him motivation."

Kara Garrison, Challenge Scholars Parent
SUPPORT CHALLENGE SCHOLARS
Give a gift to help provide funds for scholarships and in-school programs.